How do I add my own questions into an assessment?
To add your own questions into an assessment,
locate the
Vendor Management
menu option
.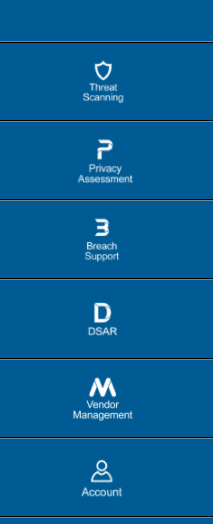 From your
Vendor Management
menu, select
Assessment Builder
.
Once on the
Assessment Overview
page, locate the
Add Assessment
option in the upper-right section of the page.
This will bring you to the
Assessment Creation
page. Here you can build your own assessments or complete In-house assessments. In the right-most column you'll see options for adding questions. Locate the
Custom Questions
tab and select
Add New Custom Question
.
Next, choose whether your question will be multiple choice or check boxes.
This will bring you to the
Create a New Custom Question
form. Here you can fill out the Question, an optional description, and the choices for answers.
Once you've completed the form, select
Save Question
at the bottom.
Submit a Ticket
Related Articles

Why can't I add or edit assessments using my phone?

Vendor Management does not support filling out assessments on mobile devices. Assessments take time and thought. In order for a productive and efficient user experience, Vendor Management was designed so that assessments can be completed on desktop ...

How do I add a Vendor?

To add a New Vendor, locate the Vendor Management menu option. ​ Next, select My Vendors. Note that a quick shortcut will be the Add Vendor option, but this article will also show you how to add a Vendor from your Vendor Listing page. Once on your ...

Why can't I change questions or answers?

Once an assessment has been assigned to a user, and answers have been added, the assessment can't be edited. This is to ensure the integrity of the answers. This means that once someone has answered yes to a question, neither the question nor the ...

Why does my Custom Question entry cause layout issues on Add Custom Question form?

Bad Entry. Certain entries will cause issues with the Add Custom Question form. These Bad Entries most often stem from one of the following: Entries with long strings of text without any spaces. Entry Titles which exceed the 60 character limit. Entry ...

Why do my Custom Questions appear out of order?

Styled Questions Appear Higher On Your List. uRISQ allows for users to add styling to their Custom Questions, which will often cause these styled questions to appear higher in your listings than those without styling. Regular questions will appear in ...