Single Assignment vs Bulk Assignment
When choosing to assign assessments to a Vendor, you have the choice of individually assigning or bulk assigning assessments. The best way to explain it would be to ask,
"Do you want to assign an assessment to a Vendor, or do you want to assign Vendors to an assessment?"
This can sound a bit confusing but this article will hopefully break it down for you.
Assigning an assessment to a Vendor is the best method for choosing one or more assessments for a single Vendor. This will be your
Vendor
focused option. Since we're focusing on just one Vendor, this method can be achieved from the Vendor Listing page.
At the top left of the page, select
Vendor Management
.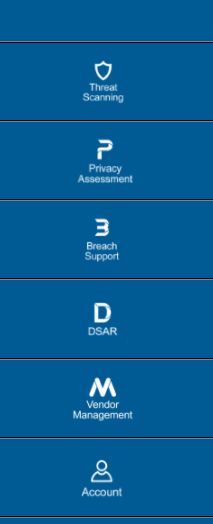 Once at the
Vendor Listing
page, locate the Vendor you want to assign one or more assessments to and select
Assign Assessment
.
This will allow you to assign any active assessments to a Vendor, even if the Vendor is already associated with an assessment.
Note
: In the case that the Vendor is accidentally assigned the wrong assessment, they will be able to "recall" the previously assigned assessment and send them a new assessment. From this location, an email will be sent to the Vendor notifying them of the assignment immediately.
Assigning a Vendors to an assessment, or the best way to bulk assign an assessment to multiple Vendors that do not have an active assessment.. This will be your
Assessment
focused option. This time we'll be focusing on an assessment, so this option can be achieved from the
Assessments
page.
In your menu, select Saved Assessments.

This will bring you to the
Assessment Overview
page. Here you can see all of the current assessments you've created that are ready for assignment. The example below shows the
Foundation Assessment
which is ready to be deployed to all Vendors.
Select
Assign
to bring up a list of Vendors ready for assignment.
​
Choose which Vendors you want to assign the assessment to, and select
Assign and Send
.